Announcing our 2013-2014 Season:
Peek behind the curtain at a couture fashion show, experience new theatre in the raw, visit an asteriod. It's all ahead in a new season of fashion, intrigue, wit and nostalgia inspired by the dazzling art, culture and personalities from across the French-speaking world: Théâtre du Rêve means "Theatre of the Dream."
This year, come dream with us.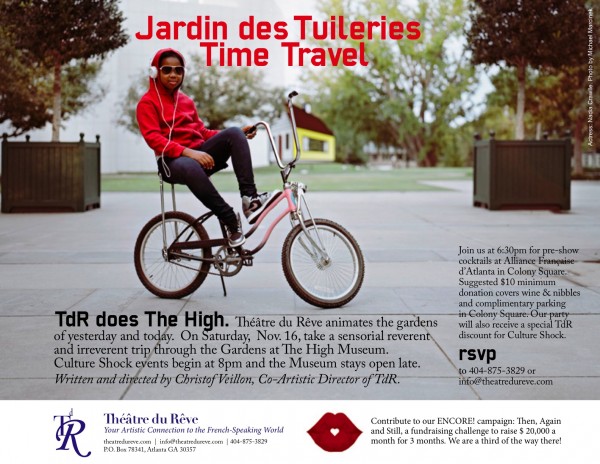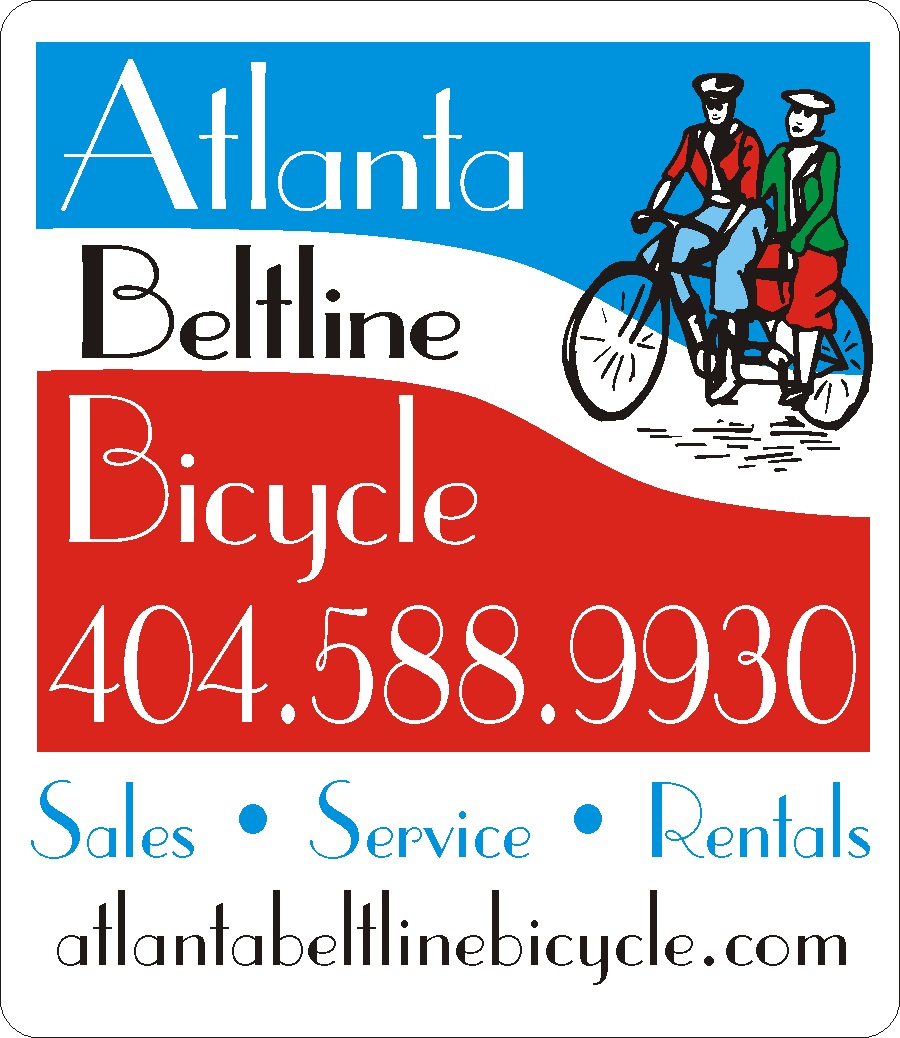 Three performances only! November 16th at Culture Shock ($15 entry includes museum access and entertainment), December 19th at 6:30pm (FREE) and January 16th at 6:30pm (FREE). Un grand merci to our friends at Atlanta Beltline Bicycle, our bike sponsor for Jardin des Tuileries – Time Travel.

A view behind the runway inspired by fashion icon Coco Chanel played by Park Krausen, directed by Christof Veillon, with Fall/Winter 2014 Premiere Runway Collection "Time of Release" by Tian Justman. Theater meets fashion meets speakeasy meets fête.
"In order to be irreplaceable, one must always be different." –Coco

Play readings, graphic novel screenings, solo performers from Haiti, Québec, France, Morocco, and Belgium with acclaimed international and local artists.

Touring this year: blast off on an interplanetary adventure in the beloved classic Le Petit Prince, or discover stories and cultures from around the French-speaking world in Fables Fantastiques! Join an École des Rêves community class and try your hand at creating your own comic book, staging a performance, or analyzing Proust. This season, there is something for tout le monde!
Last Season:
DATE CHANGE: Thursday, Nov 1, 2012 and Saturday, Nov 3, 2012 at The Goat Farm
hosted/curated by gloATL
Theatre du Reve brings an original theatre piece to The Goat Farm's Goodson Yard in the inaugural series of Tanz Farm: A Performance Anthology. Tanz Farm is a series of performances, shops and collaborative experimentations emphasizing interaction and place. Modern dance and other performative art forms such as theatre combine for a thrilling new event moderated by gloATL. TdR performs two nights only: Nov 1 & 3, along with world-renowned choreographer Sidra Bell.


Friday, November 16, 2012 at Opera Nightclub
Our third annual Bal Masque joins forces with the French-American Chamber of Commerce to take you back to the Roaring 20s for a theatrical Beaujolais Nouveau event like none other! A ne pas manquer! Mark your calendars now, because you won't want to miss the party of the season.


Phase 3 of our Quad-City Collaboration
December 9-20, 2012
Atlanta, Chicago and Lafayette, LA
The Quad-City Collaboration continues in a final development phase for TdR's newly commissioned play, Celles d'en haut (The Women from on High) by Quebecois playwright Olivier Kemeid. After two progressive phases of workshops and readings, the play will have readings of the full script in both English and French in several cities to gather one last round of insights before its premiere production next year.
Readings in :
LAFAYETTE, Cité des Arts, 12/10
ATLANTA, The Goat Farm, WarHorse, 12/12
CHICAGO, Chicago Dramatists, 12/15

at 7 Stages Back Stage Theatre
Childhood. Affairs. Love Triangles.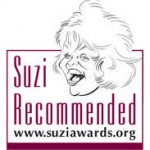 Have lovers and lunatics really changed over the last 120 years?
Does "love" change from one side of the Atlantic to the other?
Théâtre du Rêve presents :
Two raucous farces by Georges Feydeau.
Two modern English language adaptations by William Hatten.
One modern bilingual adaptation by William Hatten with Ama Bollinger.
Set in both Paris and Atlanta, you will voyage to France without ever leaving the Peach State!
Farces include Fiancés en Herbe/Puppy Love, Par la Fenêtre/By The Window, and Gibier de Potence.
Featuring Bryan Brendle, Ariel Fristoe, Chris Kayser, Cara Mantella, Eliana Marianes and Christof Veillon. And youth actors Nadia Crawlle, Victor Magaud, Flora McGirt and Thomas Shoup.
"No Fear French" production. Absolutely no French is required to enjoy these wonderful one-acts.
8:00 PM performances Fridays and Saturdays
3:00 PM performances Saturdays and Sundays
10:00 AM student matinee performances Thursdays and Fridays
*This production is rated "PG-12″ for mild language and sexuality and recommended for audience members age 12 and up. Children under 12 are welcome with parental discretion.