Parlez vous Théâtre? 
29/07/14
A Cabaret!
Join us for a family-friendly cabaret to celebrate TdR's 2014/15 season launch!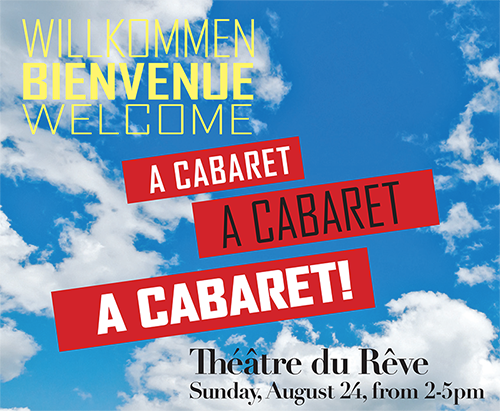 An afternoon of song and revelrie. Nibbling, drinking and dancing encouraged!
Atlanta Contemporary Art Center 535 Means St. NW, Atlanta GA 30318
Performances by Park Krausen, Christof Veillon, Caitlin Roe & others!
Silent Auction & Amazing Door Prizes (Champagne & more!)
A Big Merci to Atlanta Contemporary Art Center!
Suggest minimum donations: Adults with open bar $35, Adults $25, Youth (under 20) $10, Kids under 6 free RSVP to info@theatredureve.com or 404.875.3829
23/07/14
Coming soon: a whole new design

 

 Théâtre du Rêve's website is now in the process of getting a little makeover. We thought about everything that can provide you a better usability of the site with a better visual experience as well! Stay tuned, it will certainly be online next week! 
23/07/14
Mi Casa, Your Casa  
Find Théâtre du Rêve at the High.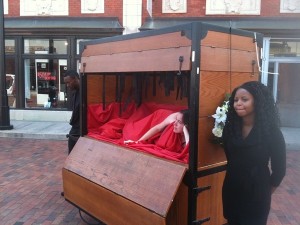 Théâtre du Rêve, performs Pillow Talk sur l'oreiller – between dreams and consciousness. Between the sheets. An intimate experience shifting the relationship between performer and audience. 
With a team of highly professional, bilingual theater artists, the company has performed classical and contemporary plays and company-created productions, playing to sold out houses, crowded museum theaters, and schools.
For more information: click here or see the flyer
11/07/14
Art de la scène – An École des Rêves Class 
Expression, interprétation, et perfomance


Théåtre du Rêve and Christof Veillon bring you this exciting BILINGUAL (French and English) theatre/performance class. Work with professional actor and director Christof Veillon on oral and physical expression through the use of text, music and movement. Students will perform in a final public performance alongside professional actors at the Goat Farm Arts Center. 
Give life to your creativity! For the first day of class, students should prepare an individual presentation (3 min. max) to share: improvisation, mime, song, poem, monologue…
When: September 17, 2014 – October 15, 2014
Who: Adults and teens ages 14 and up. Those under 14 MUST audition for enrollment in the class.
For more information: click here
Dine Out for TdR


EVERY Sunday: Brunch 11:30am-2:30 pm, Dinner5:30pm-9:00pm
2974 Grandview Ave Ne, Atlanta
Enjoy French cuisine and support Francophone theatre in Atlanta! Just mention that you are dining out for Théâtre du Rêve on a Sunday, and 10% of your bill will go to support our work at TdR.